5 best moisturizing ingredients to look for in day and night creams
Understanding Moisturizing Creams
Moisturizing creams are a staple in any skincare regime. They serve the primary function of supplying much-needed hydration to the skin, thereby maintaining its health and vitality. However, not all moisturizing creams are created equal. The effectiveness of a moisturizing cream largely depends on its composition, primarily the moisturizing ingredients it contains.
Moisturizing creams work by creating a protective barrier on the skin's surface. This barrier locks in the skin's natural moisture while also preventing external factors from causing dryness or damage. The right moisturizing cream can help keep the skin plump, glowing, and youthful.
However, choosing the right moisturizing cream can be a daunting task, given the myriad of options available in the market. This is where understanding the key moisturizing ingredients comes into play. Knowing which ingredients work best for your skin can help you make an informed decision and enjoy the maximum benefits of your moisturizing cream.
The Importance of Hydration and Moisturization in Skincare
5 best moisturizing ingredients
Hydration and moisturization play pivotal roles in ensuring skin health. Well-hydrated skin appears plump, luminous, and less prone to the development of fine lines and wrinkles. On the other hand, moisturization helps in maintaining this hydration, offering a protective barrier against environmental stressors.
Adequate hydration and moisturization are essential to maintaining the skin's elasticity and reducing the signs of aging. Moreover, they help restore the skin's natural balance, thereby preventing issues like dryness, flaking, and premature aging.
Hydrated and moisturized skin is not just about aesthetics. It is also about maintaining the skin's functions at optimal levels. The skin is the body's first line of defense against external elements. Keeping it well-hydrated and moisturized strengthens this defense and keeps skin disorders at bay.
Guys, did you know that if your skin is dry and cracked it then is exposed to dangerous bacteria and pathogens that could lead to some real health concerns? Don't let this happen to you. This moisturizer is the solution, it provides a moisture barrier against the environment keeping you safe while looking good.
Hydrating vs. Moisturizing: What's the Difference?
5 best moisturizing ingredients
While often used interchangeably, hydrating and moisturizing serve two distinct purposes. The term "hydrating" refers to the process of increasing water content within the skin cells, making it appear plump and vibrant. Hydrating ingredients for the skin draw moisture from the atmosphere and infuse it into the skin.
On the contrary, "moisturizing" aims to lock this moisture within the skin, preventing it from evaporating. Moisturizing ingredients form a protective barrier on the skin's surface, keeping it soft, supple, and nourished.
However, it's essential to note that both processes are crucial for maintaining skin health. While hydrating ingredients replenish the skin's moisture levels, moisturizing ingredients ensure that this moisture is retained for long-lasting hydration.
The Science Behind Moisturizing Ingredients
5 best moisturizing ingredients
Moisturizing ingredients are primarily responsible for keeping the skin hydrated and preventing moisture loss. They work by attracting water molecules and binding them to the skin's surface. This process, known as humectancy, keeps the skin hydrated and prevents it from drying out.
Moreover, moisturizing ingredients also exhibit occlusive properties. They form a thin, impermeable layer on the skin's surface, preventing water loss through evaporation. This occlusive layer also protects the skin from environmental aggressors, such as harsh weather conditions and pollution.
Moisturizing ingredients also have emollient properties. Emollients smooth out the skin's surface by filling in the gaps between skin cells with fatty substances, or lipids. This results in a smoother, softer, and more flexible skin surface.
Top 5 Best Ingredients for Face Moisturizer
5 best moisturizing ingredients
When it comes to choosing the best ingredients for face moisturizer, the following five stand out due to their exceptional hydrating and moisturizing properties:
Hyaluronic Acid (HA): This is a naturally occurring substance in the skin known for its remarkable ability to attract and hold onto 1000x its weight in moisture. It replenishes the skin to enhance a healthy, supple look and feel.

Glycerin: Also known as glycerol, it is a humectant that attracts water from the air and from the deeper layers of the skin to the dry, outer layer, keeping the skin moisturized.

Ceramides: These are lipid molecules that form a protective layer on the skin to prevent moisture loss and protect against visible damage from pollution and other environmental stressors.

Aloe Vera: Known for its soothing properties, Aloe Vera also acts as a potent moisturizer. It supplies water directly to skin tissues and locks it in for lasting hydration.

Shea Butter: It's an excellent emollient and moisturizer, rich in vitamins A and E, fatty acids, and other essential nutrients. It's particularly effective at maintaining skin moisture balance.
A Closer Look at the Best Moisturizing Ingredients
5 best moisturizing ingredients
Let's delve deeper into why these ingredients are considered the best moisturizing ingredients:
Hyaluronic Acid (HA) is a powerful humectant. It not only moisturizes the skin but also helps reduce the appearance of fine lines and wrinkles, enhancing the skin's overall texture and appearance.
Glycerin, being a humectant, draws moisture from the environment and the deeper skin layers to the surface, providing hydration where it's most needed.
Ceramides effectively restore the skin's barrier, locking in moisture and protecting against harmful external elements. They are particularly beneficial for dry, sensitive, or eczema-prone skin types.
Aloe Vera offers a cooling and soothing effect, making it a perfect ingredient for sensitive or inflamed skin. Its deep moisturizing properties also make it ideal for dry skin types.
Shea Butter is rich in fatty acids and vitamins, nourishing the skin and locking in moisture. It also has anti-inflammatory properties, making it suitable for sensitive skin types.
Choosing the Right Moisturizing Cream for Your Skin Type
5 best moisturizing ingredients
When it comes to choosing the right moisturizing cream, it's important to consider your skin type. For instance, if you have dry skin, opt for a heavy cream with ingredients like Shea Butter or Ceramides. These ingredients will provide long-lasting hydration and prevent moisture loss.
On the other hand, if you have oily skin, a light, non-greasy moisturizer with ingredients like Glycerin or Hyaluronic Acid would be a perfect choice. These ingredients provide adequate hydration without making the skin feel oily.
Those with sensitive skin should look for moisturizing creams with soothing ingredients like Aloe Vera. They should also avoid products with harsh chemicals, fragrances, or dyes that can irritate their skin.
The Role of Moisturizing Ingredients in Day and Night Creams
The role of moisturizing ingredients does not change in day and night creams, but the concentration might. Day creams are typically lighter and may contain ingredients like Hyaluronic Acid and Glycerin to provide hydration without making the skin feel heavy or greasy.
On the other hand, night creams are usually thicker and more nourishing. They may contain higher concentrations of moisturizing ingredients like Ceramides and Shea Butter to replenish the skin's moisture levels and aid in overnight skin repair.
What to Look for in the Ingredient List
5 best moisturizing ingredients
When buying a moisturizer, always check the ingredient list. Look for the presence of potent moisturizing ingredients like Hyaluronic Acid, Glycerin, Ceramides, Aloe Vera, and Shea Butter. Avoid products containing alcohol, fragrances, or dyes, as they could dry out or irritate your skin.
Also, remember that the order of ingredients matters. Ingredients are listed in order of their concentration in the product. So, the higher up an ingredient is on the list, the more of it the product contains.
Conclusion: Making the Most of Your Moisturizing Cream
5 best moisturizing ingredients
In conclusion, keeping your skin well-hydrated and moisturized is crucial for maintaining its health and appearance. The right moisturizing cream, packed with potent moisturizing ingredients, can help you achieve this goal. So, understand your skin type, decipher the ingredient list, and choose a moisturizing cream that best suits your skin's needs.
Remember, your skin deserves the best. Give it the care it needs, and it'll thank you by radiating a healthy, youthful glow.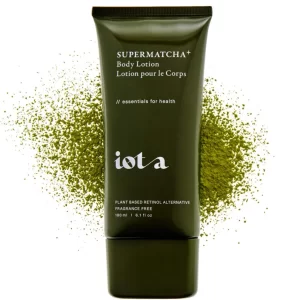 Affiliate Disclosure:
The links contained in this product review may result in a small commission. This goes towards supporting our research and editorial team and please know we only recommend high-quality products.
Note: This article is for informational purposes only and is not intended to diagnose, treat, or cure any disease. Always consult a healthcare professional before taking any supplement or making any changes to your diet or lifestyle.